Jamie
Yesterday we had our first official guitar lesson and it completely exceeded our expectations! Sure, it's challenging. I feel like a goldfish. I forget what our instructor said the minute he said it. Changing chords feels impossible and my fingertips are killing me! But I had forgotten what a joy it is to make music. I forgot that I love it. I forgot. But when we sat there, me playing a bass line, Justin strumming and our teacher adding a melody, I remembered. It's overwhelming and wonderful.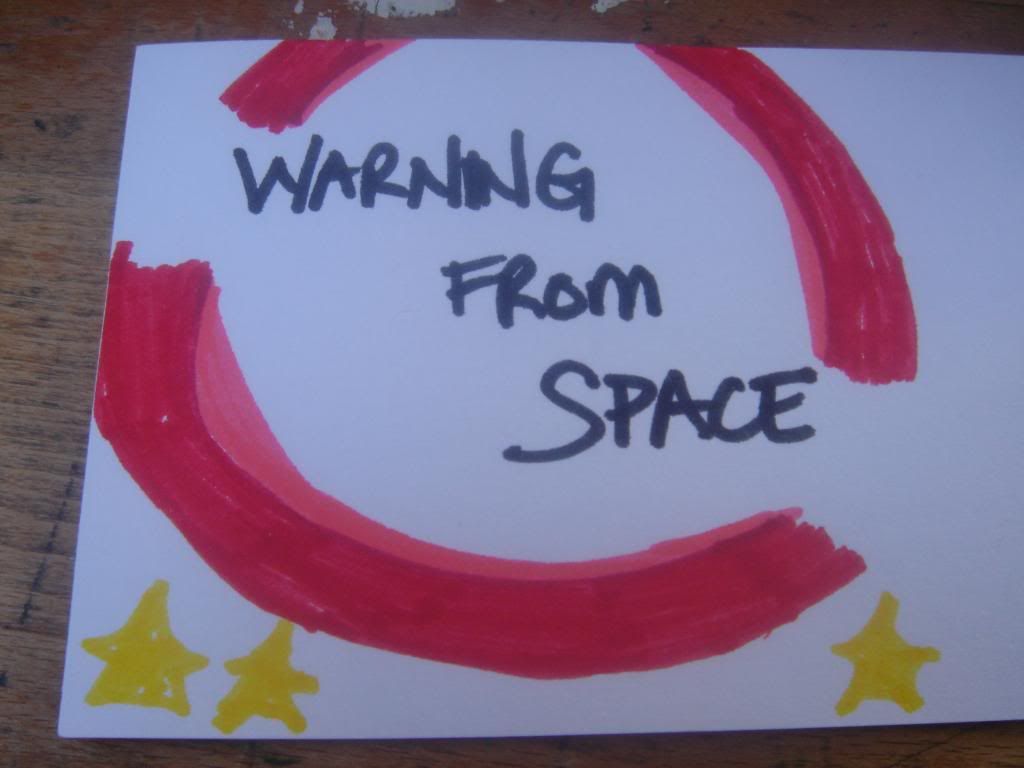 Shannon
I started early this week on my SciFi Surprized series and caught up with this Japanese SciFi gem Warning from Space. Very kitsch, very enjoyable and pretty funny. I didn't always know what was going on, but that didn't mean it wasn't fun to watch :)
Suzie
Yesterday I got out the Gesso to work on an art project that I hope goes well. I don't want to share too much since it is good stART material. I also got out the clay which always makes me happy. And! I started on my flavoured tea experiment. Now I just have to wait for my nightgown to show and I will have completed my Monday meme!