Jamie
I truly can't believe how excited I am that we now have a family calendar in the kitchen. As soon as we put it up it felt like something I'd been missing. Not only that, we've got stickers for when we work out (blue) and for when we practice guitar (orange). So much fun! And totally motivating.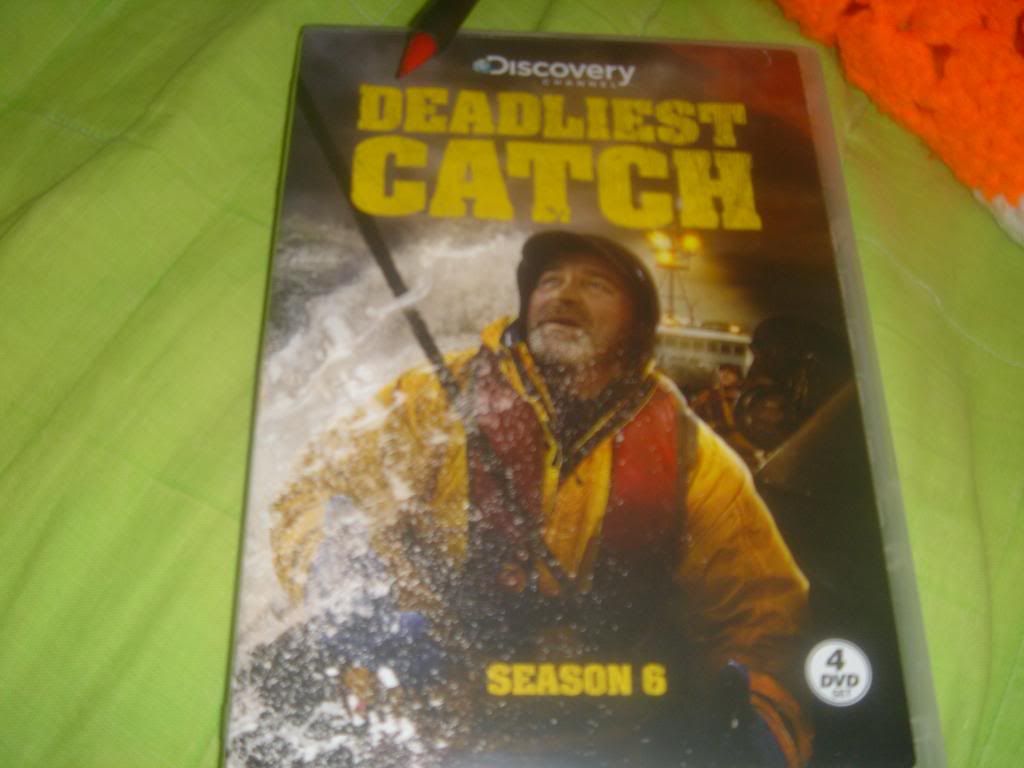 Shannon
I finally caught up with Season 6 of The Deadliest Catch, and it was a bit of a different season and harder to watch but I'm glad I stuck it through. I just have Season 7 to watch before the new season (which is Season 9) starts mid-April. I think I might actually be caught up by then! Huge irony of all of this is I likely won't have CABLE by then, but I hope they will air them online at Discovery.ca, it looks like they will...but until I see it I won't know for sure!
Suzie
It was almost warm yesterday (although not on the walk to the store... Brr!) so I went and got these red peppers on sale for 50% off. One of the benefits of getting there on Mondays. I roasted them and today I hope to make a soup with them. Often red pepper soups and sauces can be a bit bitter but I found a recipe that incorporates sundried tomatoes so I am very curious to see if that offsets the bitterness.