Jamie
Yesterday was a full day. It included everything from early morning subway meetups to conversations about healing temples inspired by Superman, from spiced chocolate biscotti to big fat burritos, from dealing with IVs to learning new chords. Perhaps the most surreal moment was sitting with Shannon in a waiting room watching old Star Trek! The best part of the day was everything being okay.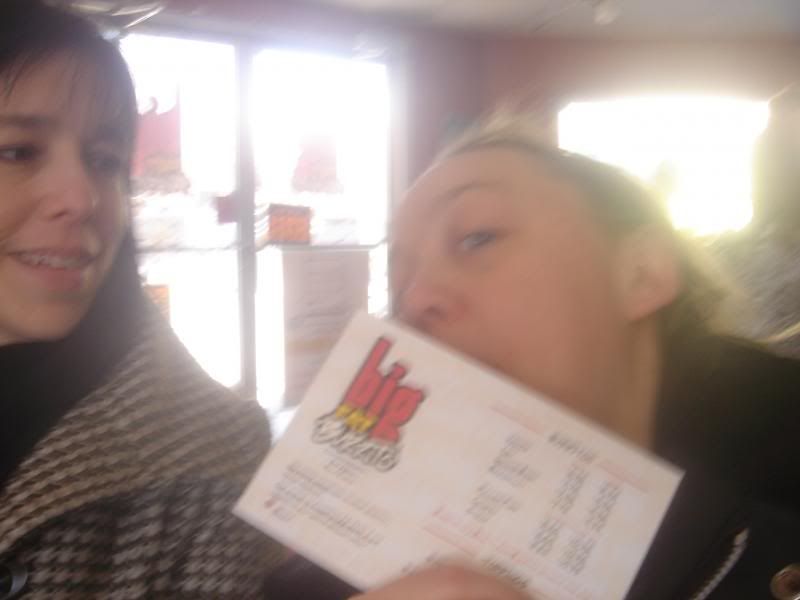 Shannon
The final step on the list yesterday was... Burritos. Here's me hamming it up a little with Jamie on getting the last check box filled. And our tummies. Wow. Those burritos are HUGE. And Yummy.
Suzie
Had a very frustrating day yesterday. Was assured over the phone that my Staples was open and when I got there, no, it was closed. I walked around to everyone seeing if anyone provided fax services. Nobody does. I also went to the post office to pick up that package that should have been left when I was home and the post office said they did not have it. And that the postal carrier screwed something up and I might not have had a package in the first place. But my nightgown should be here by now. Ugh! Still, I am glad things went well for others yesterday. Very grateful for that.