Jamie
Yesterday I took Jinx to the vet. She's had some more of those horrible scabs that she had before Christmas. This seems like a constant in poor Jinx-a-roo's life. They gave us some antibiotics and cleaned her ears and clipped her nails and though I tried to convince her this was like a spa visit, Jinx wasn't impressed at all.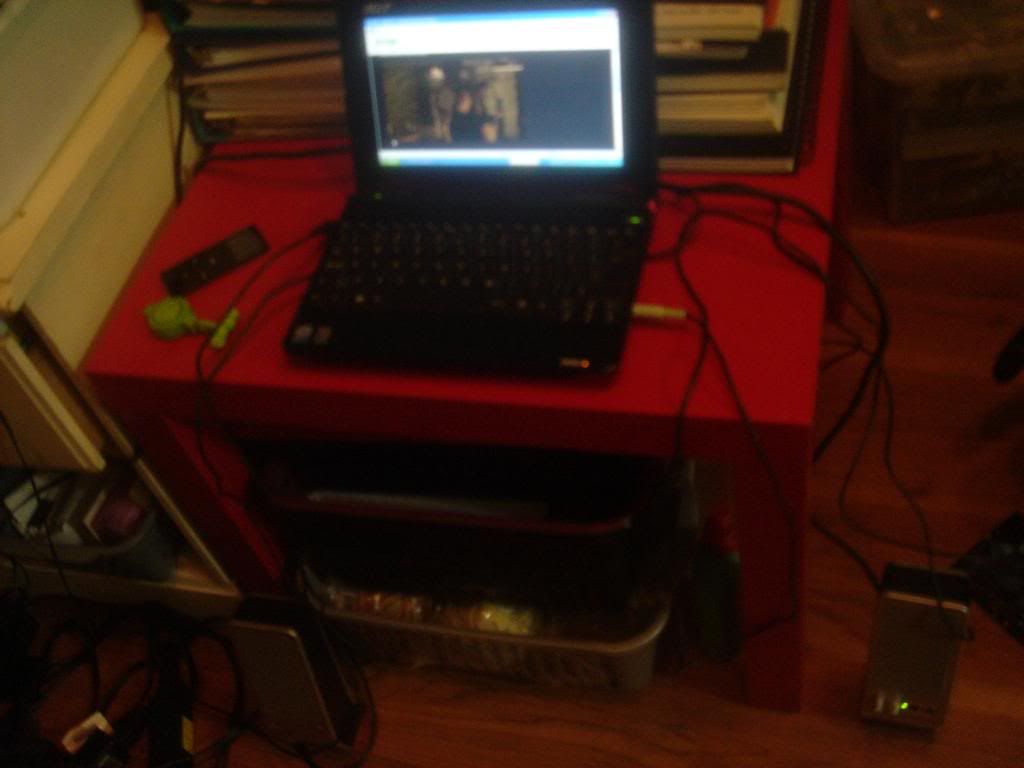 Shannon
Another step in my new TV set up is my lil computer for streaming. Still working out the kinks, but so far most stuff comes through well (oddly CBC is the hardest... but I should be able to watch that on TV-tv pretty clearly). It's a dark and fuzzy pic, but I figured that would be better than not having one at all today!
Suzie
Highlight yesterday was hanging out with Shannon recording Hexed! I love that you are getting cool items from Space Shannon and aren't you lucky to see Orphan Black ahead of time?! I just know it is going to be awesome and can't wait to hear about it.