Jamie
I'm trying to work some daily reading into my schedule and yesterday opened up
Expressive Photography
, which got me going on trying to understand 'aperture'. My desk companions helped me play and I feel like I've made some progress on something that generally seems totally opaque to me. I'll be writing about the experience on
my blog
in a couple of weeks.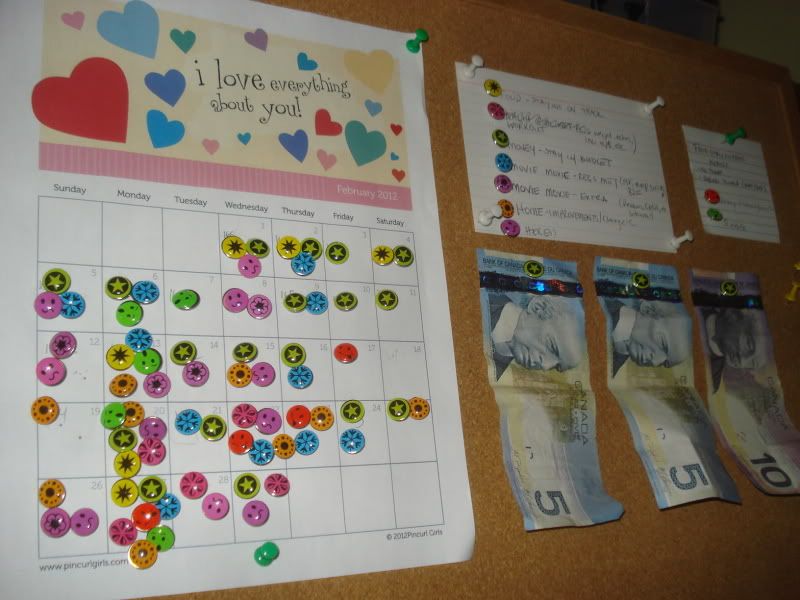 Shannon

I can't believe it's already been a month since I first put up my accomplishment calender! It really got me motivated to keep on track and I always looked forward to seeing what I could add each night. There were some new categories that came up as the month went on and I might want to shake up the colour story of the tacks, but overall I found it really fun and kept me inspired. Although after counting up all the ye-haws, there weren't as many as I expected but it's great to have something to gauge next month against. And I will. :)
Suzie
Not the most flattering photo of my pendants currently underway. I wasn't super inspired yesterday so I focused on just "finishing off" some pieces. I also came to the realization that my soldering iron sucks. I need to get one that works but don't want to spend the money. But if there is one thing in the world that is true, you have to have the right tools for the job. I just gotta do it.