Jamie
I've been having this compelling feeling to do some stitching recently - just like that sudden, "I want to learn to make granny squares" that led me to crocheting! There's a lot to write about in the experience - the places my resistance lives, the disconnect between my creative impulse and my taste. But in the midst of all that is the pure pleasure I get from sitting down in front of a movie and stitching. It's like doodling with thread. I spent hours this weekend just learning stitch after stitch with the help of
Colorful Stitchery: 65 Hot Embroidery Projects to Personalize Your Home
and enjoyed every minute.
Shannon
This month's dreamboard - feels very different to me than my usual ones, almost exclusively black and white and lots of big pictures. Maybe it's time for a clear slate & big picture view?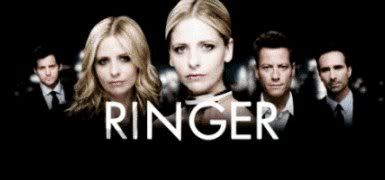 Suzie
I totally went through the "Ringer" yesterday! Oh to have a lazy day and watch a gazillion episodes of a crazy show like this one in a row. A lazy TV rollercoaster ride that I really needed. Totally entertaining. What a blast!