Jamie
The theme continues! Every time I do a home refresh, I'm struck by how our things reflect and express ourselves and our lives. In a time when we focus so much on decluttering and spaciousness, both of which are awesome, we sometimes forget the gifts in our tangible items. I was thrilled to find this art piece, which holds perhaps the most significant story of my visual art development. I think I'll write about it soon.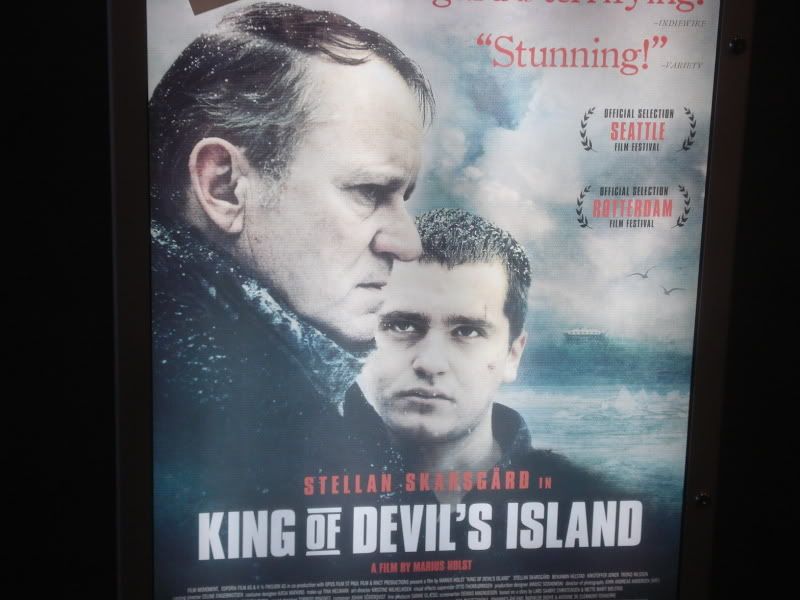 Shannon
Headed out to see the brilliant and brutal film King of Devil's Island set in 1915 and based on Bastøy Boys Home correctional facility. Definitely shows hard times and a challenging setting, but extremely well done with fantastic performance, and I always love hearing Norwegian :) See
more about the film here
.
Suzie
I did a lot of housework on Monday so I had some time to be creative yesterday. I just could not get my homemade stamp to work on porcelain (I want to design my own dishes but can't figure out how to do it DIY style yet) so I tried the stamp with fabric paint on one of Reg's old t-shirts bound for donations. It came out very light but I had an outline so I filled it in. Then I made a big stencil... But that's another story (hehe, Hammy).
We all seem to be drawn to fabric, yarn, thread... I talked to Mom about it and she said that it might be in the genes. She also told me that on the way home from Arizona she stopped by Los Angeles to meet up with some family. On the train ride all the way back home she had supplies and wanted to teach herself how to crochet but could not figure it out. A woman on the train showed her how to do it and that is the beginning of Mom's crocheting story. She crocheted all the way home!