Jamie
Shannon and I had our regular Friday night hang out and Jinx gave us this gorgeous photo opp, lol! Shannon and Jinx have had a special relationship ever since that first day that we went together to the Humane Society and Shannon said, "How about this one?" Next thing I knew, Jinx was a member of the family.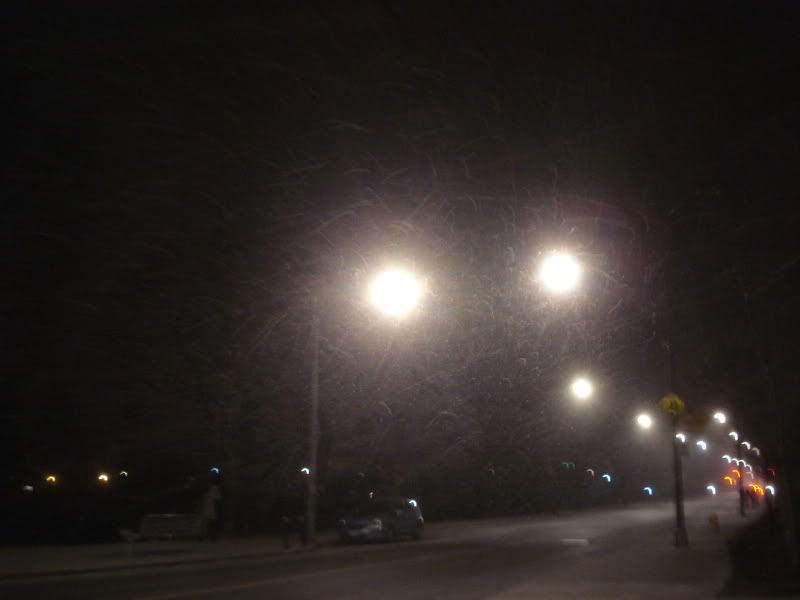 Shannon
This week has been a wild one for weather with days of both -11C and 10C, and yesterday was no exception. Although it was crisp and clear most of the day at night the wind & snow came out of nowhere, so much so it had to make me laugh (and take a picture) at the end of the day. Toronto weather. It's a little bit of everythin.
Suzie
I am still delving into the world of
video on YouTube
. I had taken this video on Crafty Thursday of the loot I bought at the dollar store and shared my treasures. I have noticed this is very popular with crafting Youtubers but still wasn't sure anyone would be really interested.
I spent yesterday putting the video together and converting and uploading, which always takes longer than I think it will. I have had over 30 views which is pretty good. I had fun picking out music and putting the video together. I love The Pierces because they can be so weird and I was happy with to finish the video with my mad scientist photo.