Jamie
This is exactly what the day felt like. I have an enormous to-do list at the moment and found myself following inspiration, gliding from one task to the next, with ease and a cup of tea. With this much to do, as long as something's being done, I know I'm making progress! And one great gift of this new approach is I found myself looking around, finding and initiating new possibilities that I never would have seen if I had doggedly kept my head down. The result is some lovely connections and a magical project springing to life!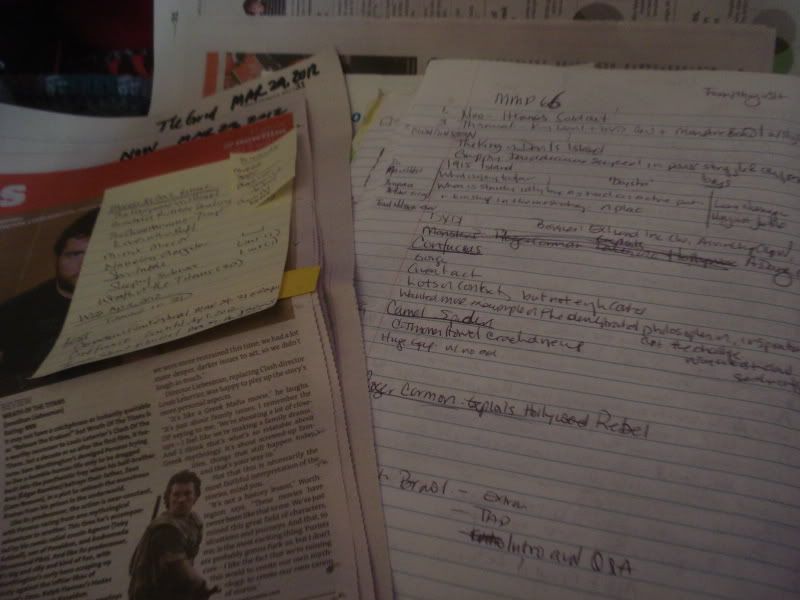 Shannon
Prep work and notes for podcasts & posts which fill up my Thursday nights. Not the glam-est but it is how I spent my time!
Suzie
Yesterday on Crafty Thursday I did a silly tour of my crafts room. The idea was to share it on my fearless blog but now I don't know if I want to. I do want to share it with you two though which was definitely part of the plan. So forget about me talking to you in third person and think of me just giving you an update of my crafts room post-your-last-visit. It's anarchy!
I am more and more aware that this much space is a privilege for me and won't be forever so I am really trying to embrace the chaos and go for my creative projects as much as I can, while I can!