Jamie
In my friend Bridget's new Alignment Circle, I deepened my relationship to my root chakra. A visualization resulted in a visceral experience, a direct encounter that has changed my perception of the chakra forever. The experience was so rich I'm still processing. What an incredible way to begin the week.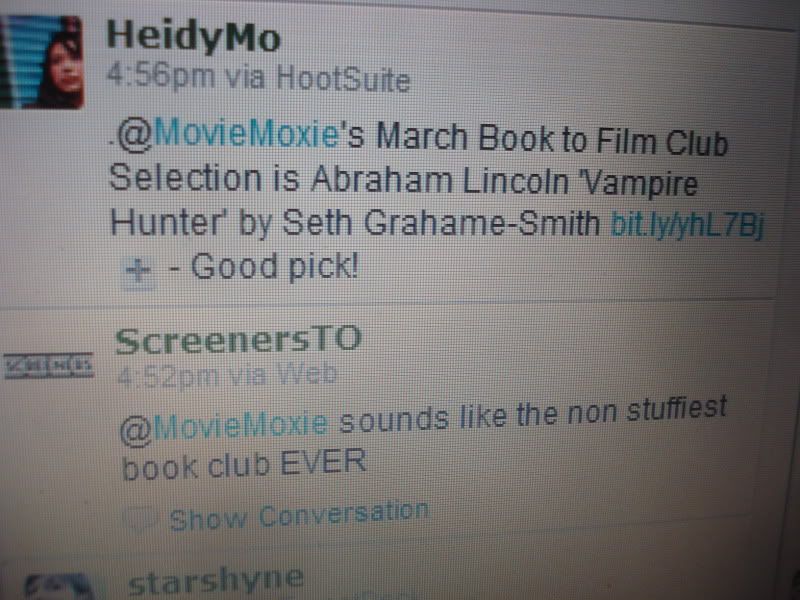 Shannon

Got some awesome excitement & feedback on this months choice for the Book to Film Club: Abraham Lincoln Vampire Hunter. I can't wait to dive in (and I gotta get diving!)
Suzie
Reg is having some serious challenges right now, on top of everything, and that damn walk he has to do in this cold weather has just been brutal. We got a snow all day here yesterday so I went to a lot of effort and even did some serious mis en place to make a truly "killer" mac and cheese for dinner. Considering all the cardio he has been doing because of the damn public transit strike, we both enjoyed small bowls of this comfort food with big salads and smoothies.