Jamie
As we were rolling up our mats after doing Yoga with Bob, Justin said, "Hey, grab your camera." Silly Jinx! She'd climbed right into the teak piece. At first all we saw was her tail sticking out. By the time I snapped this pic, she'd turned around. Jinx totally cracks me up!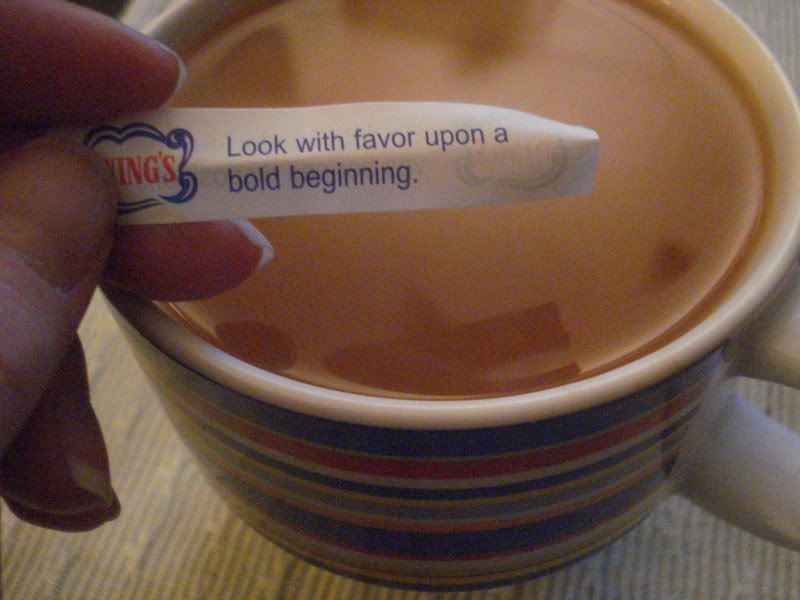 Shannon
Fortune Cookie Wisdom! Now, is this saying... start boldly or jump on a bold beginning already started? Hmm....
Suzie
No photo for yesterday. I slept a lot of the day, feeling really bad. I think missing a day of crafting screwed me up, can't let that happen again. Reg came home and wanted to do yoga. We love this routine and teacher. This class is over 40 minutes and all sitting down so I can wear my two pairs of socks so I don't get cold. We were both feeling much better after doing the class. I love this teacher and so do the ducks and geese. It is filmed in Victoria, BC, which I could tell as soon as it started. Homesickness aside, we will be doing this one again.