Jamie
I so love this picture. It inspired me to include this calendar in my Christmas gift certificate purchases from Mom. Yesterday it inspired me to make huge progress on the studio. I was going absolutely crazy not having a calendar on the wall and I couldn't find this at all! And so I started digging, sorting, reorganizing and now all that's left to be put away are the books, one box of papers and one small box of "stuff". And this beautiful picture, is on my wall.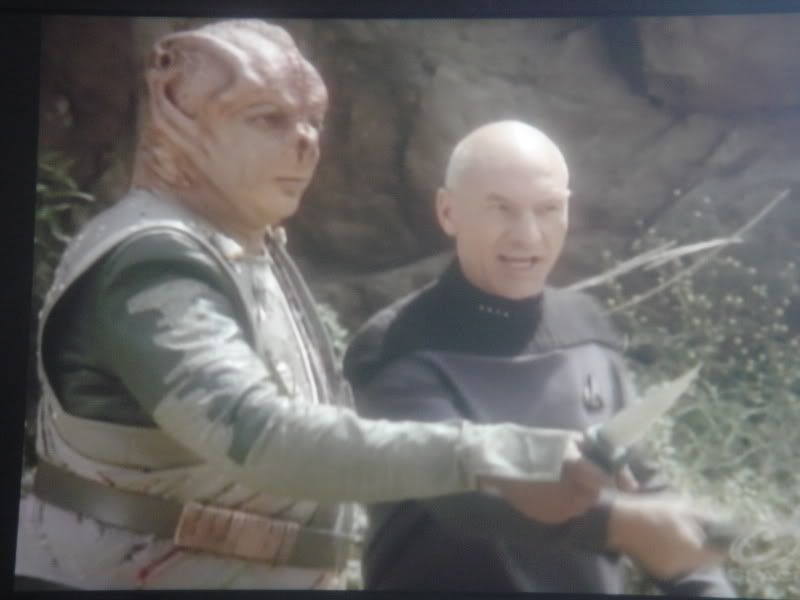 Shannon
Darmok and Jalad, at Tanagra! I was so excited to see this episode (
5.02 Darmok
) of Star Trek: The Next Generation pop up in my re-watch yesterday, it's one of the ones that had a profound impact on me for the unique story it told of a race that speaks only in metaphor. I love it! And for once, it's the Federation that are scratching their heads not being able to understand as opposed to not being understood.
Suzie
We went out to get groceries yesterday but it was again, so cold I didn't want to take my camera out. This week's episode of Storage Wars Texas really made me laugh, Victor in particular with his evil Emperor impression.