Jamie
The weather changed our plans yesterday and it was so nice to hang out and get cozy with Shannon and Gobo. We had a delicious dinner and treats for dessert and my, oh, my did we laugh watching a bit of Duck Dynasty. (It happened to be on when our show was finished) There's a lot about that show that will actually stay with me, including the wise words of one brother, after taking his SUV off-road and tearing up the mud, spinning out and speeding, laughing all the way: "When you see a truck at the side of the road, you'll know what happened: liberation!"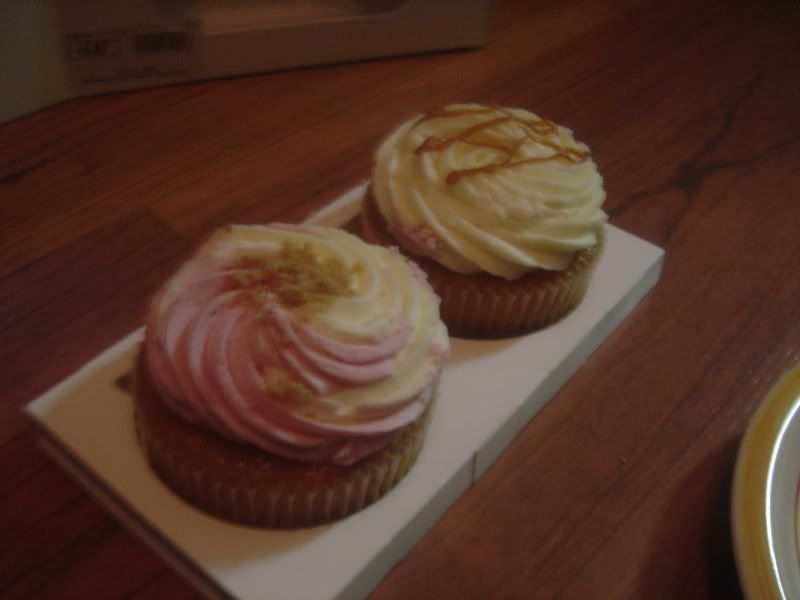 Shannon
Jamie was so sweet and *brought* sweets over last night, these divine cupcakes. Oh wow. I can still remember so clearly how awesomely they tasted, especially the caramel/coconut one. What a strange combination, that totally worked!
Suzie
I know you saw this yesterday Shannon but it's the only photo I took, LOL. It doesn't even show the steep parts at the beginning or the ending of this pseudo pedestrian path 'o death to my Superstore. I had to pick up my prescriptions and supplies for the weekend. Ugh, I can't wait for it to warm up just a little!