Jamie
Yesterday was all about the snow! This is how the day started and it never let up, not a little, not for a moment. It was actually incredibly beautiful and outside got incredibly quiet, though I know I can say all this because I was able to stay indoors and look at it from my windows and doors. Though, of course, Justin had to get out into it! He really enjoyed going for a walk through our 'hood in the snow!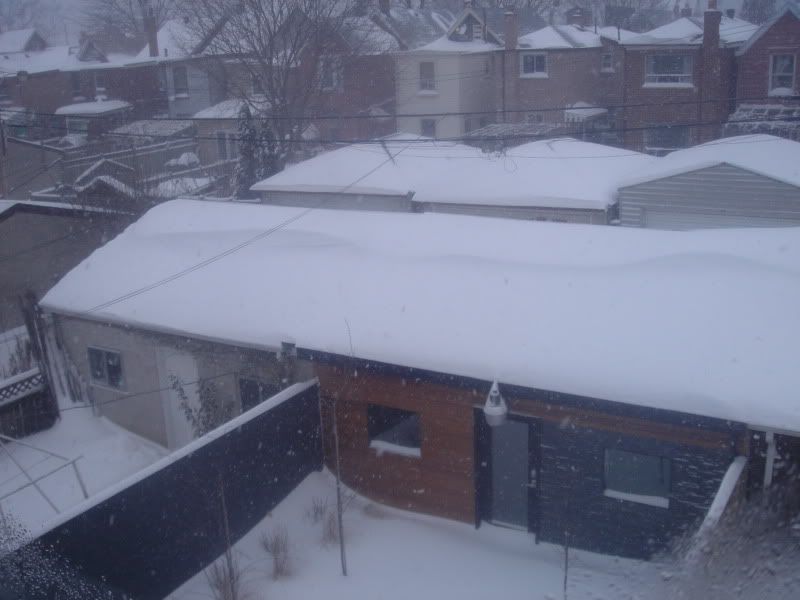 Shannon
Snow Day! When I woke up early it was snowing. Then I made tea it was still snowing. Later I made lunch.... it was still snowing! When I went to get the mail... still snowing! It did *not* let up all day. What a crazy one. I'm so glad I didn't have to go outside in this crazy weather, they are saying it's the biggest storm since 2000 (when the army came in) and I believe it.
Suzie
Yay! My box of treasures from Jamie arrived yesterday! I love that I was greeting with this fabulous photo of us Jamie. Totally made my day and as soon as I saw the beautiful photograph of spices on the box, I knew it was from you. I also wanted to say that those gifts you got Mom of us almost brought tears to my eyes. It's so us. Thanks for brightening my day in so many ways.