Jamie
I am so blessed with beautiful, generous, loving people in my life, including you, my sisters! Yesterday it touched my heart so deeply to receive this beautiful package of love from the wonderful
Julie Gibbons
. It was a touch of love in a difficult week and it warmed my heart.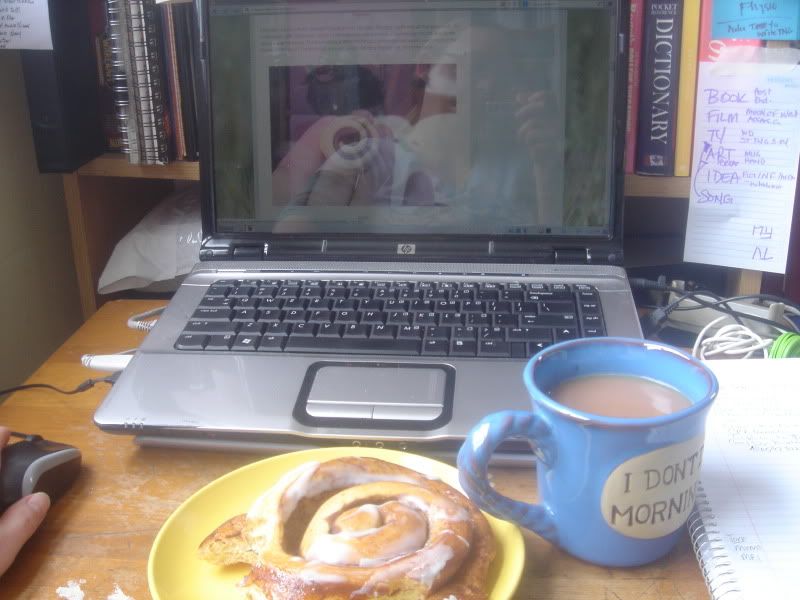 Shannon
As promised in yesterday's comment here is the cinnamon bun I was eating while reading/commenting on Suzie's cinnamon bun pendant! YUM!
Suzie
Yesterday began very early with crazy freezing rain and taking the slow highway into town for an appointment. Notice how there are no other cars coming from the other direction? At least I feel like the appointment was worth it but I came home and totally crashed. The freezing rain so gets into your bones here!