Jamie
Holy moly, so much went on this weekend that it was hard to pick a pic! The snow storm was crazy. The interloper came by several times, despite the snow. My new bookshelves arrived - YAY - and I started the crazy process of sorting through my books. I can't believe how I can see the different phases of my life in my book collection. I remembered that I used to keep a bibliography exactly because of that and so decided to do that too, which slowed down the "put it away" process but was really interesting!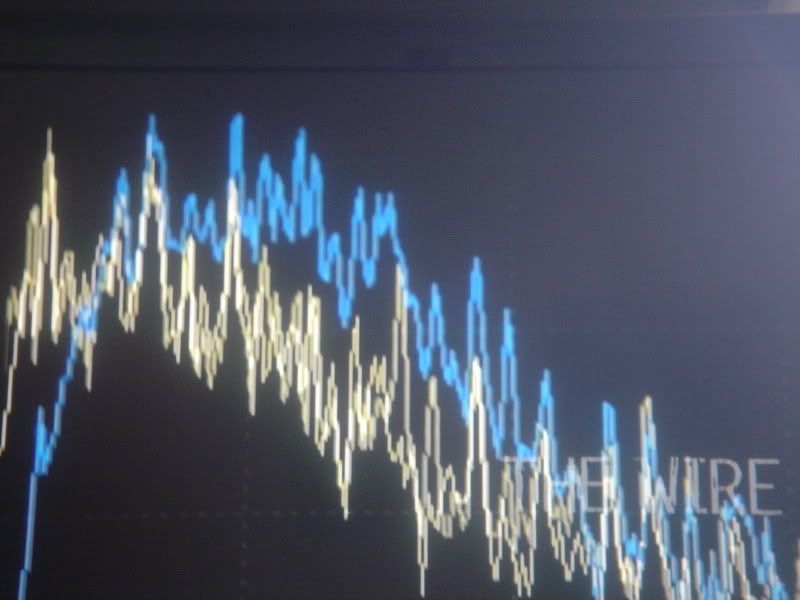 Shannon
After months upon months of keeping quiet about watching The Wire, I finally can talk about it! I was so paranoid to ever mention it because it's a fabulous long-arc show from a few years back and I would have been crushed if something out of turn was revealed. No more worrying now! Woohoo!
Suzie
This weekend was all about snow, snow, snow. I did a lot of cleaning, caught up on laundry (finally!) and for the most part ignored the outside world. On a freaky note, things are supposed to warm up here tomorrow and we're supposed to get rain. Yeah, I'm a tad worried about flooding.