Jamie
There's nothing quite like The Hobbit for the holidays - especially in IMAX! Talk about immersive! I just love, love, loved it. I mean, like, little kid loved it. I actually haven't read the book and it was a complete joy to be in a familiar world full of surprises. I'm so glad that Justin, Shannon and I got out to see it together!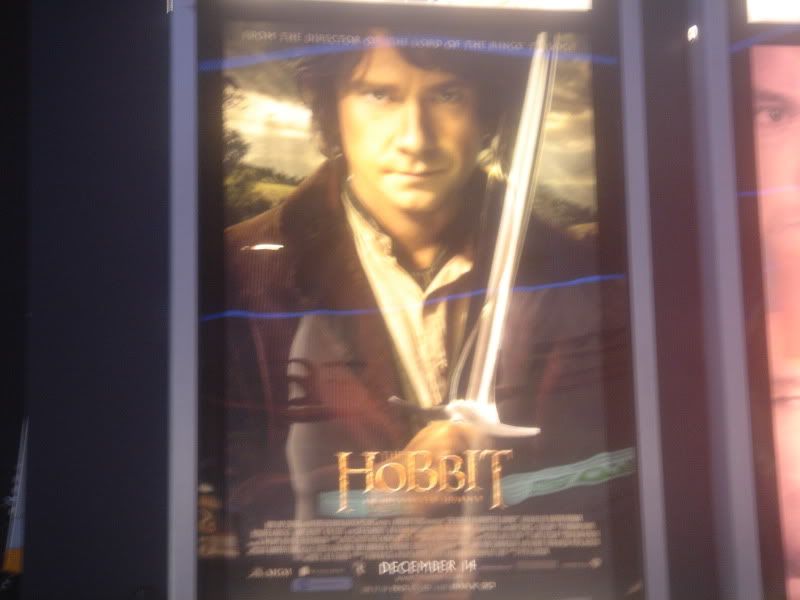 Shannon
It was so exciting to go and see The Hobbit yesterday with Jamie and Justin! Even though it's been out a while now, it felt perfect to see later as the theatre was quiet, but still big (IMAX - woohoo) and I loved the movie. It's kind of hilarious that I don't remember anything from reading the book at all, but the movie totally won me over and I felt like I was curled up at a campfire listen to story after story of adventures big and small.
Suzie
Reg and I went for burritos on Valentine's Day and I wore my Jayne's Hat! I finished the pompom yesterday so it's done!