Jamie
I couldn't have been more thrilled to see the interloper yesterday morning! After seeing those tracks, I was pretty sure he'd been stopping by but I hadn't seen him at all. For the past couple of days I've put out some food in the mornings, but nothing. Then I'm chatting with Shannon on the phone and I take a quick look and notice - food is gone! And there he is, calm as you like, cleaning himself on the fence. When I opened the door, he came closer and even hung out for a while. I finally feel like our traumatic misunderstanding is in the past. I'm so glad to be on this adventure.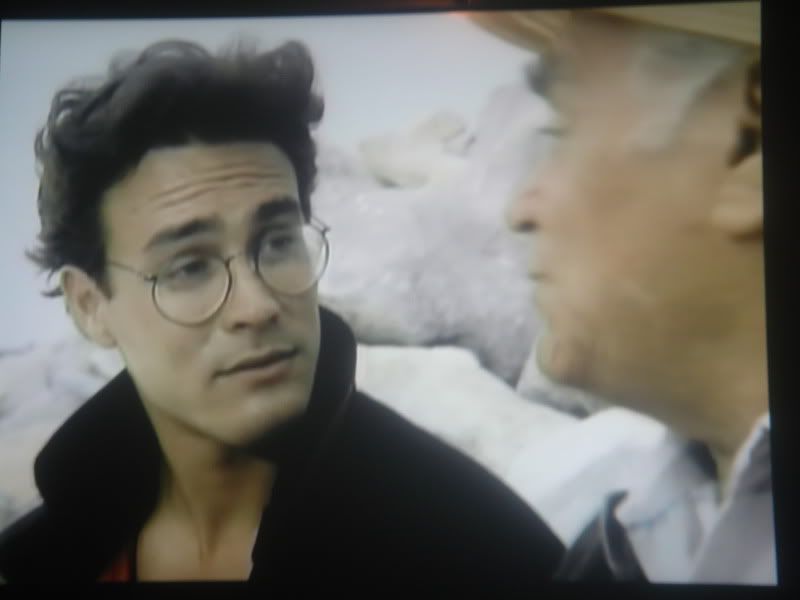 Shannon
I announced my Sci-Fi Suprize Series this weekend (slightly awkwardly renamed from SciFi Sundays which I think was a way better title but I didn't want to schedule-commit to Sundays). Anyhow, watched my first film Laser Mission with Brandon Lee and Ernest Borgnine (and it was pretty horrible, not even sci-fi but I loved every minute of it) and picked my next film to watch as well. So far, lots of fun, and that's the point so YAY.
Suzie
While Reg was at guitar class I had some time on the computer and made this one minute foodie video, something I have been thinking about doing for a while now. Other than that, I've been resting and resting and my cold just doesn't want to get better. I think it's the dryness making my cough worse. Crappy time for our humidifier to stop working!