Jamie
So, this is not a very attractive picture of a not particularly attractive site but it represents something big and awesome!! One of the the things that is happening at Jamie Ridler Studios is that the podcast has grown up so much, she wants to move into her own apartment! And so I'll be hosting her on a separate blog so there's room for guest updates, the transcripts, a book store and so much more! I am absolutely thrilled! And yesterday I am so proud of myself that I set up Wordpress on the domain on my own - and even had big problems, talked it through with tech support and solved it! Then I added the Thesis theme myself, did some trouble-shooting there too and get it done. All of that on about 4 hours of sleep. I'm feeling super proud of me - and super-excited for what's to come!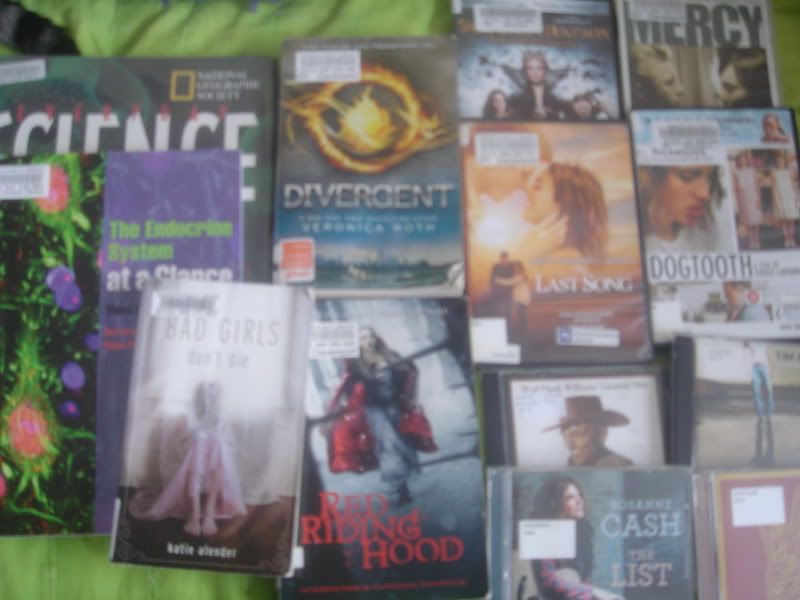 Shannon
I'm starting to feel the regular rhythms of things start to appear again after holiday goodness, and for me that means heading out to the Library! And of course that means my
Library Loot Vlog
! I really love doing these, and they are fun and simple to boot. As it's also that time of cross over from one year to the next, I'm also still doing a lot of reflecting and yesterday I looked back at
My Year in Books
which look a long time to write, but I was happy to get it done right.
Suzie
Reg totally surprised me by coming home with the most beautiful and colourful bouquet of flowers last night! He wanted to cheer me up since I was so sick and thought these would do the trick and did they ever. I love how warm they look juxtaposed with the cool winter colours out the window. I'm a lucky lady.