Jamie
Yep, I braved -14 last night to go out for a cold beer, hehe. It wasn't the beer that was the draw. It was my dear friend Sabine. We even talked about the first time we met and how both of us were thinking, "Oh, we are going to be friends!" When she came over to my house for the first time and brought popsicles, the deal was done! It was so great to catch up and laugh and chat together.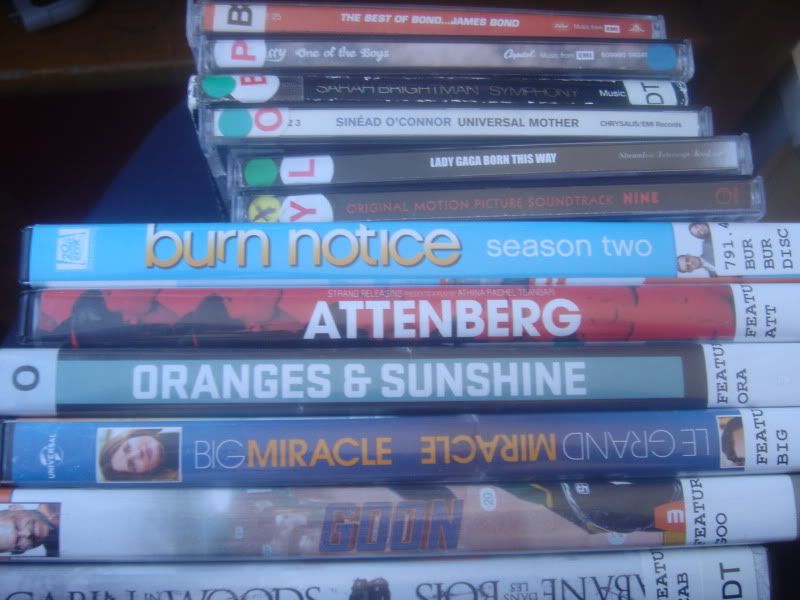 Shannon
It was crazy cold yesterday, but I did make it out to the library and did my
Library Loot vlog
although I think it will be my last one until the spring. The weather is way to challenging to know I can make it every week. But I am very happy that Burn Notice Season 2 was there for me this week, I'm sure I'll enjoy watching it before I swing it by with my returns.
Suzie
I've been having some trouble getting inspired to do anything lately. I guess I'm going through one of those dry periods but I am trying to remind myself that it is just a cycle. I did try and make a Goth donut yesterday, a big one. Most people who make miniature food want it to be super tiny and 100% accurate. I realized I want foodie rock star jewellery so I want big, bold and crazy. So maybe I did make some headway? Oh and dazzled it up BTW, this is an in-process photo.