Jamie
I'm just so thrilled that Shannon and I saw Les Miz last night - in IMAX no less (so worth it)! There were lots of tears and we had a wonderful time. I couldn't believe how the words were right at the tip of my tongue from beginning to end. It's amazing to think of how long this story and these songs have been with us!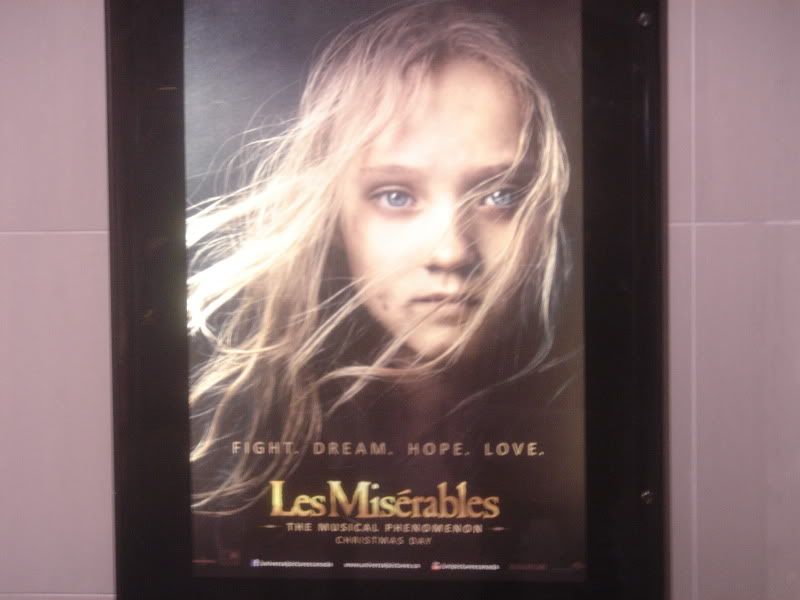 Shannon
Yep, yesterday was all about Les Miz. I was so amazing to see, especially because although I know the words by heart, I didn't know all the stories so getting to see it was both nostalgic and a new experience. And seeing it in IMAX was amazing; thanks Jamie for swapping our seats to where it felt like it was *just us* in the theatre, with Suzie in spirit too. So powerful. And teary!
Suzie
I have been waking up in the morning obsessing about making this chocolate chip cookie pendant scented with vanilla oil. Don't ask me why. I saw a tutorial on it and just had to have one so I could wear it. I finally had a little energy and baked it in my toaster oven in my crafts room and love how it turned out. It's still all shiny in this photo from the oil but it seeped in. I glued a bail to it (to hang it from) so it should be good to wear today. I really thought my creative juices were gone for this kind of thing so I am so happy to have made this for so many reasons.