Jamie
Yesterday was a long, long day. I started working at 8:00 am and finished by 9:15 pm. It was all good work, which makes a difference, and I had company too, LOL. And even though it was late I was bound and determined to paint the trim of my new bulletin board white so that I could get it up and put my dreamboard on it. That's one of my goals for today. Wish me luck!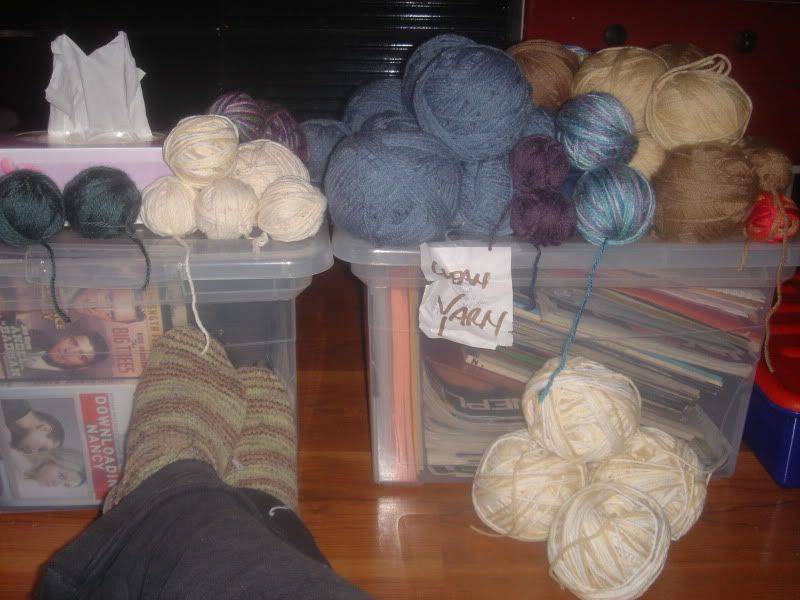 Shannon
I finally, FINALLY, am done re-winding all the yarn. I think that took a month, but I had to do it a bit at a time because it would drive me bananas at times. But now it's done and now I get to switch to the funner gears of what to make. :)
Suzie
Yesterday was all about photography and videos. I decided to do a shopping minute video to share what clothing I got recently at Value Village. Check out all the orbs! Oh and while I was dyeing my hair (I have given up trying to see my hairdresser) the postal carrier guy came. So embarrassing!
As a result I also did
an unboxing of my big birthday present
to myself to end on my bday journey on a happy note. Turns out the photo did not really match what I got but I am still happy.