Jamie
I had so much fun working on the blog for our new project yesterday. I'm realizing how I've gotten a little held back by working primarily on my business. I'm so much more cautious there. I think this experience will make me braver in trying new things, adjusting, finding the way - and that's exactly what I'm needing right now! stART has already had an amazing impact.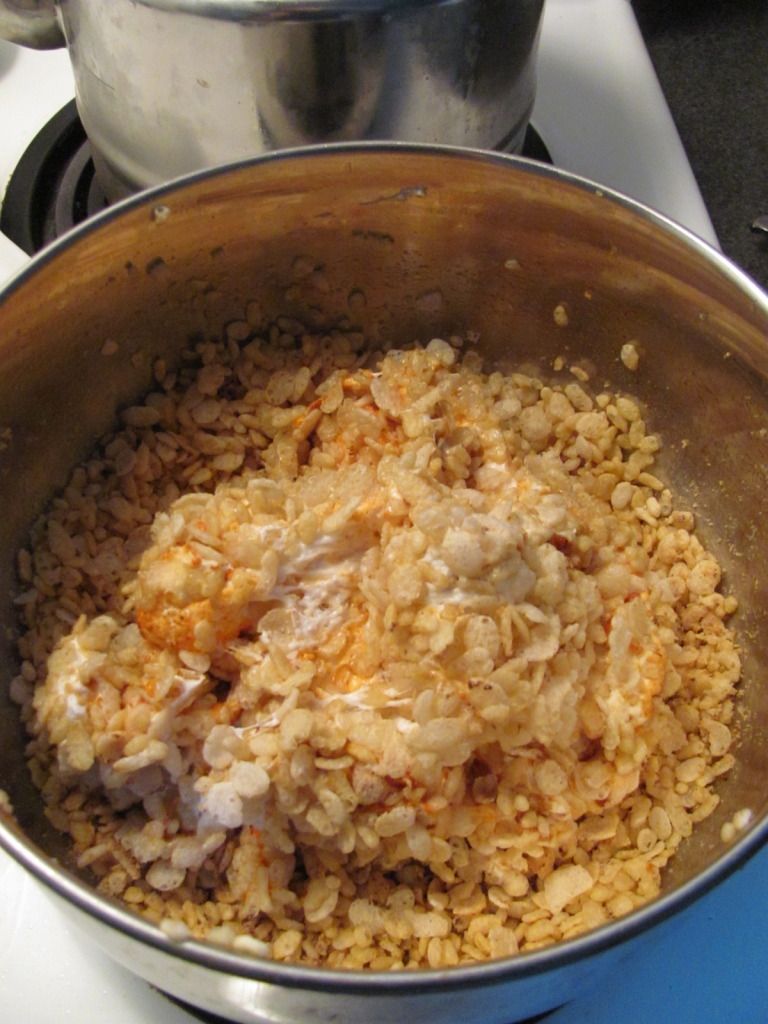 Suzie
My terrible attempt to make Halloween Rice Krispy Squares. It all just started burning and scorching the pan. My energy really isn't in it this year! But I did make some other cookies that I think turned out so that's good.
Shannon and were talking about this Jamie on FB. I never was a part of making Rice Krispy Squares when it comes to cooking them, did you used to make them? Or Mom? They used to hurt my mouth which is why I didn't like them.