Jamie
Well, I wonder if we're all going to have variations on this theme, hehe. What an amazing time it was to get together with you both on Skype! I know we started with some tech troubles but wow, what a treat once everything was sorted. I'm so curious to see where these conversations are going to take us!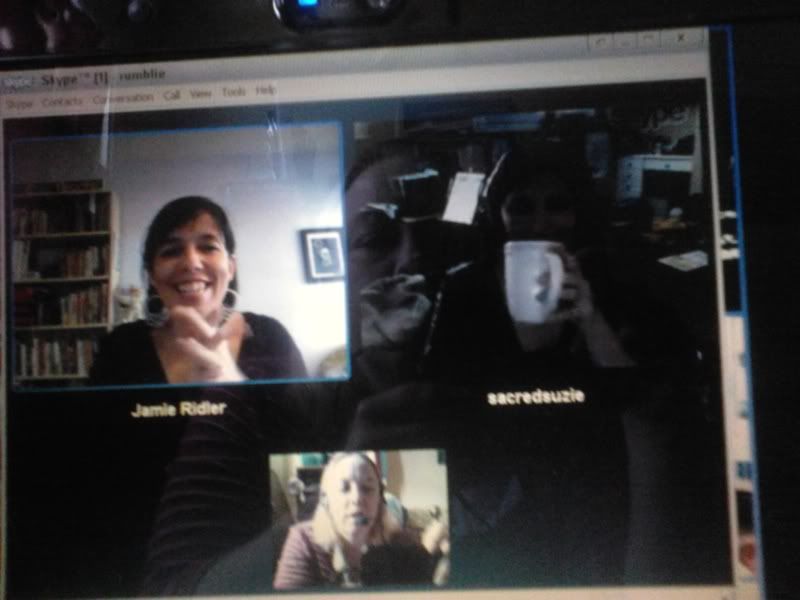 Shannon
It was sooooo awesome to chat with both of you yesterday! We got over the tech issues pretty smoothly and I am so looking forward to seeing what it creates and what creative goodness we all get up to!
Suzie
I can't tell you ow much it warmed my heart to hang out with you both yesterday. Seriously, I am so homesick to hang out with my sisters it's crazy. Thank you both so much for this opportunity, it means the world to me.