Jamie
Tried a new recipe last night - Canadian Living's
Leek & Potato Soup
. I had to use Beef Broth which turned it the colour of gravy (and truthfully made it taste a little like gravy too!) but it was delicious! A very creamy soup for a soup that has no cream or milk in it at all! I love trying out new recipes now and again. This one's a keeper.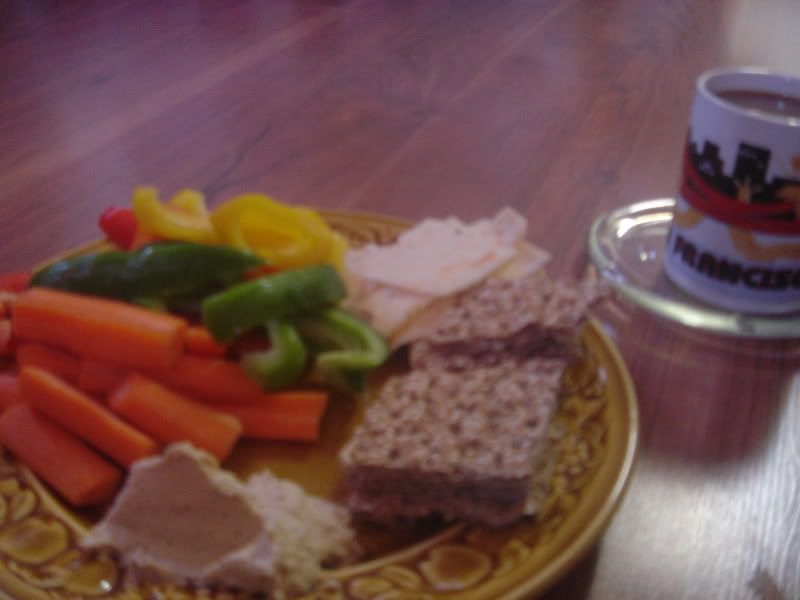 Shannon
I had a nice relaxing farmers lunch yesterday. I often have this combo fo food during lunch and afternoon, but yesterday I decided to set it out and really savour it, which was much nicer experience!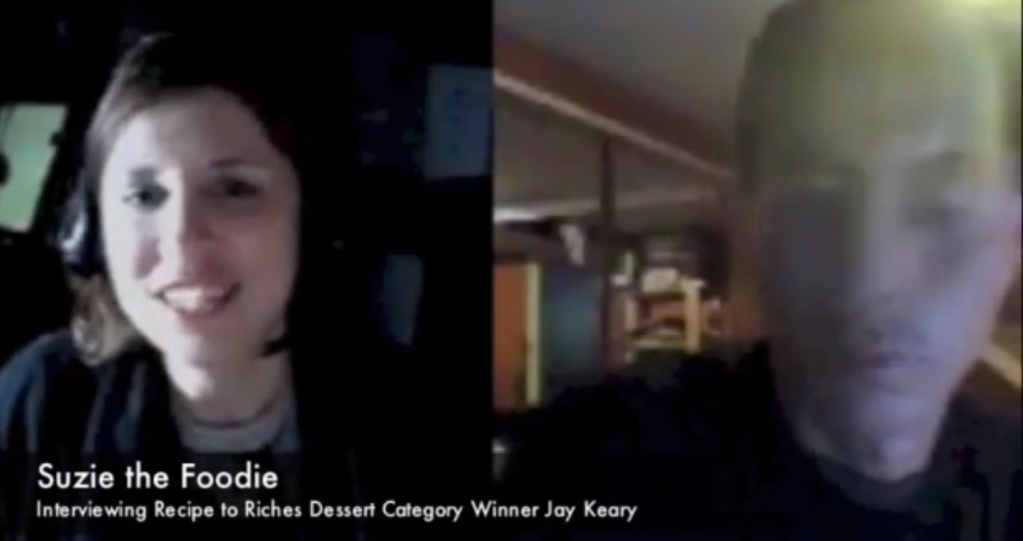 Suzie
It seems to be high tech week for me! I did
an interview with Recipe to Riches contender Jay Keary
yesterday. We had some tech issues and there is a little echo from me on his computer but I am happy with how it went. My stomach wasn't as much in knots as it usually is. Could this mean I am actually getting used to doing interviews?!