Jamie
I loved this triptych at 401 Richmond on the way to The Inner Garden where I spent the weekend at a workshop with Mark Silver. I think I'll be processing for a while all that was shared and that came up in this weekend of learning. Mark is bringing such love and goodness into the world. I certainly brought that into the room. People were moved beyond measure and deeply committed to a new way of doing business. I was on my own journey, not the least of which was what it meant to be in familiar places, the Annex and Spadina and Bloor, to Chinatown to Queen West to the Grange, to the Art Gallery to U of T. I walked by, through, in it all and felt such longing in my heart. This weekend, I felt a lot of longing.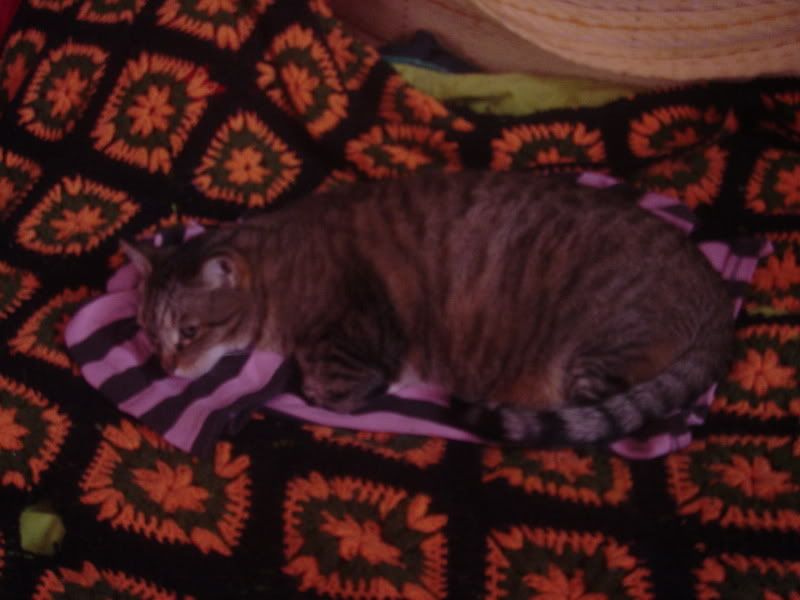 Shannon
It always amazes me the uncanny power cats have to in a moment when you look away, they find your clothes/books/paper/bag that is left for an instant, and curl up and get all cozy happy on it and look as if they have been there for hours. Thank goodness I don't get precious with clothes....
Suzie
Yesterday Reg and are friends headed out to the valley to finally witness
the giant pumpkin race in Windsor
! It was so cold and the event took quite a while to get started, Reg went back to the car to get me a chair and a wool blanket which helped a lot. It is clear that even though I bundled up, my time outdoors is coming to an end until late spring next year. It was fun but I am grateful to be getting my flu shot today! I am determined to stay healthy and warm this winter.