Jamie
Another visitor! This little girl is new to us too. Dad and I were sitting having our breakfast in the kitchen when she stood up and put her paws on the back door! It was funny because then Dad realized that he really had to get ready to leave, so we figured she came by to remind him :) What a sweetie! I hope we see her again.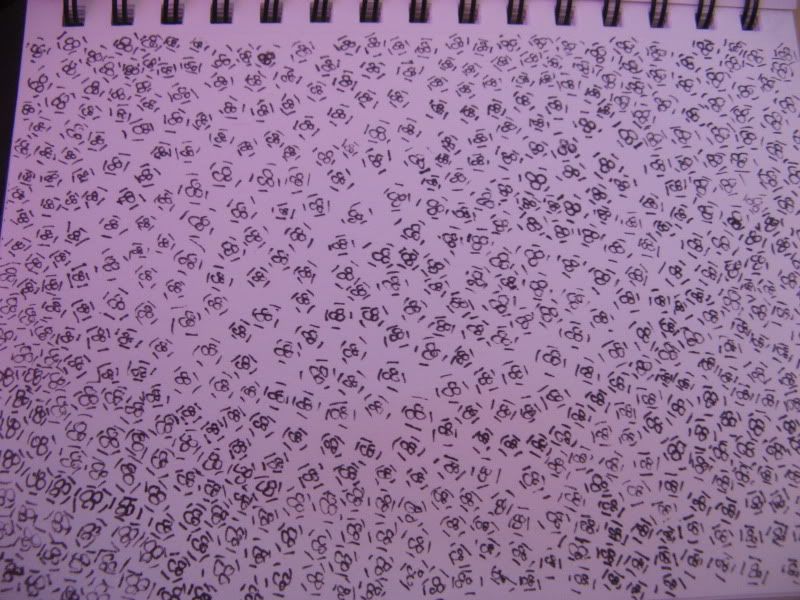 Shannon
I went from 'thinking about drawing' again to actually doing some. this was an exploration of the relationship between 3 and 4, and I went with 3 circles surrounded by 4 lines. And I love covering the whole page to see how it creates a pattern that can have no feel of where the concept started.
Suzie
I hope you don't mind Shannon, I snuck a picture yesterday as we were recording Hexed. It was definitely the highlight of my day.