Jamie
An impromptu visit out Shannon's way included some tea and cupcakes and also passing by this little spot that seems to always have an interesting new vignette in the window. This one seemed just perfect for the day.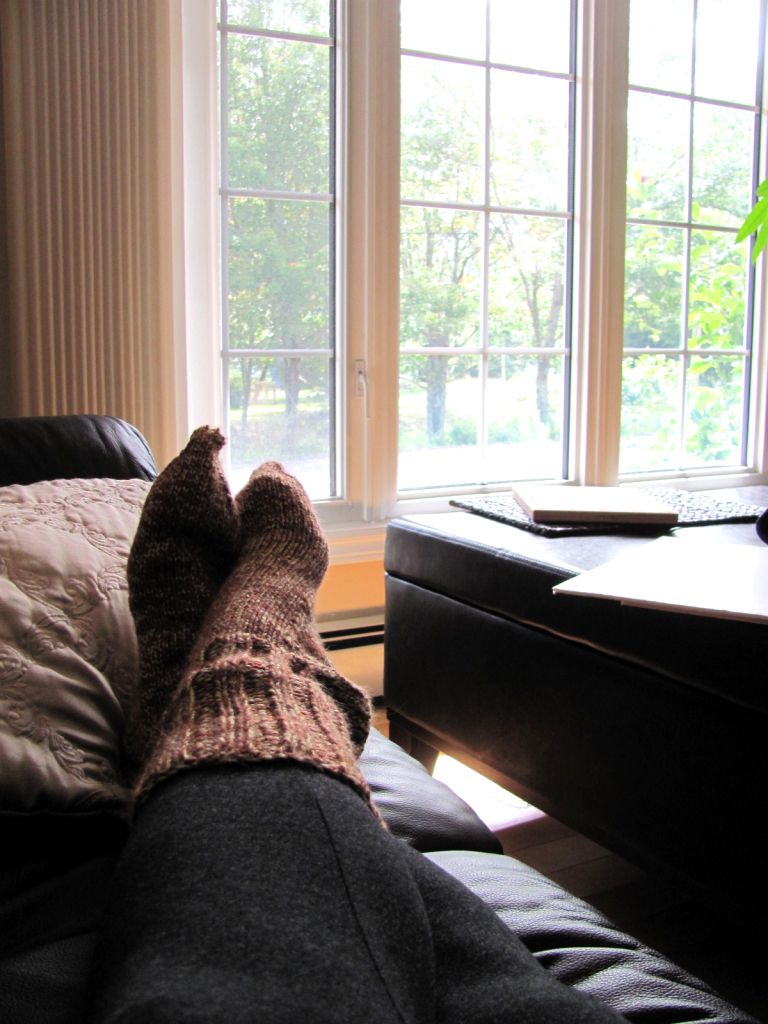 Suzie
I have been doing a lot of resting because stress is just kinda getting to me. Tension in my chest is not good. Thanks to Shannon, I have warm feet! Reg loved my socks and said, "You rock Shannon!" when he saw them and he's right. You do!
I am getting rid of all my crappy socks that don't really keep me warm and soon will be investing in warmer socks for the winter. I'm so nervous about being cold this winter, it's something that might help ease some of my anxiety. Starting off wearing Shannon's socks and being nice and warm is a good start.