Jamie
These broken crystal teardrops express the truth of my most recent interloper interaction. After not seeing him for a couple of days, he was curled up at our door in the morning, clearly hoping for breakfast. I let him in. After a while, it was getting pretty cold so I risked closing the door. Big Mistake. He went ballistic. He threw himself at everything trying to get out. He lept as high as the top of the windows. He'd broken lots of things before I managed to get the door open so he could get out. I'll be posting more about the experience and my thoughts on it at JRS soon. What a morning.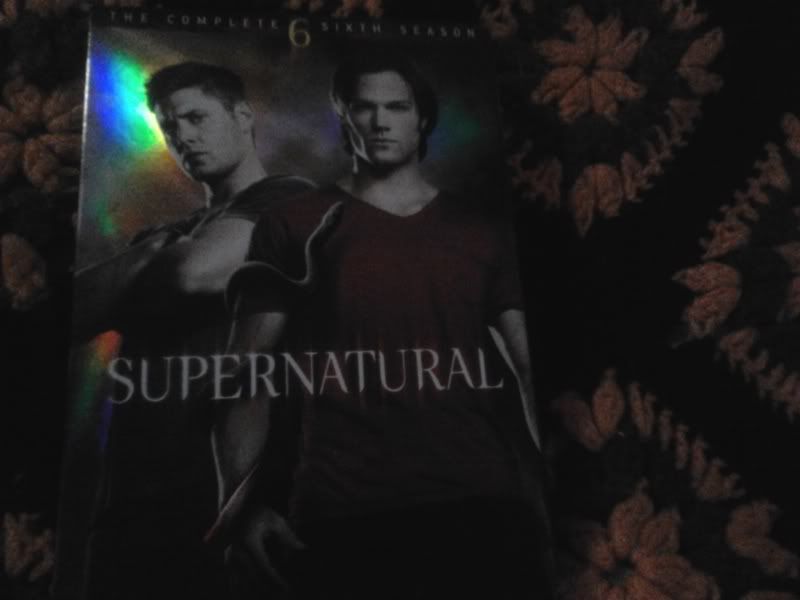 Shannon
Finally finished Supernatural Season 6 re-watch. I'm cutting it close. Season 8 starts next Wednesday, and that is very little time to make it through all 23 eps of S7 when we have all this new TV to check out already. Fingers crossed I can do it! also, S6 isn't a fave of mine although the comedy-centric episodes are fantastic, I wasn't huge fan of the big arc. Will be interesting to see how I feel about S7 the second time round.
Suzie
Had a great time chatting with Shannon yesterday! Also spent a lot of the day taking foodie photographs. Technically this isn't one of them, I used my fancy camera and this is taken with my non-fancy camera but I haven't uploaded those yet. I am definitely on the foodie radar for major companies these days. This time it was Nestle but I also received baked goods from a new line by Christine Cushing, who I adore!