Jamie
Writing at my desk in my studio, out of the corner of my eye I noticed that there seemed to be something on the fence, something that looked kind of like a shadow. A shadow in the perfect shape of a cat! It was the interloper coming by for another visit. I got downstairs with my camera and took several pictures. I brought my writing downstairs and sat on the kitchen floor by the screen door. Eventually he came closer but only when I stay on my side of the door.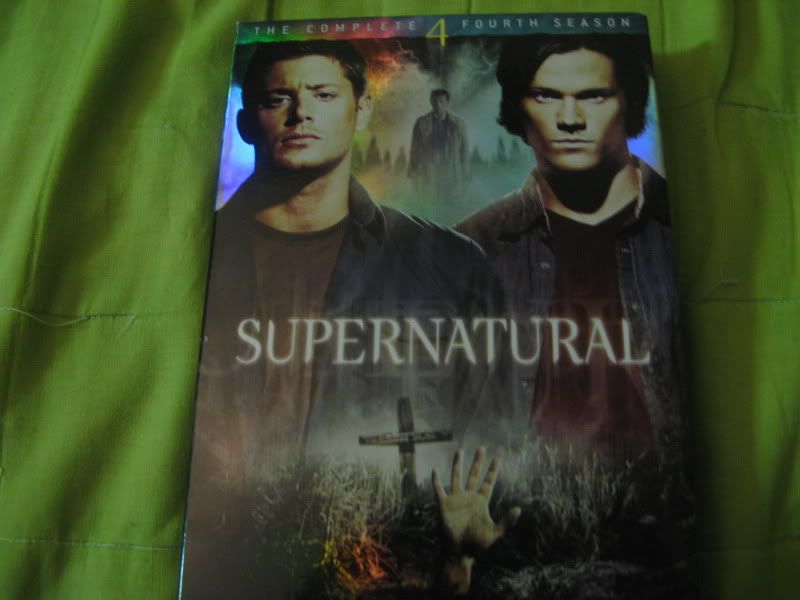 Shannon
The Summer Supernatural Re-Watch Continues with Season 4 and wowzers, it's much heavier than I remembered and wasn't as fun to re-watch as the previous three seasons although it has a few amazing comedic episodes that I look forward to every time. This season a week thing could start to be a challenge as we head into new TV cropping up on the schedule, but I'm still determined to finish re-watching all 7 seasons before the show returns circa Oct 3, 2012 (and still waiting on a Canadian air date).
Suzie
Reg and I had a rough weekend. Saturday was hell but then Sunday we went to an all-day punk music festival which was awesome but I am really in physical recovery mode. I must say that buying these cool rubber boots to keep my feet dry in the rain was an added benefit I did not see coming. I love these boots!