Jamie
Here is the result of the photo shoot we did yesterday at my house. I look around me and see signs of my life and work everywhere: the dreamboard, the dark-haired Sagittarius figure from Suzie, my coaching manuals, my little doll from San Fran, my encouragement box... This really is a portrait.
Shannon
Fortune cookie wisdom.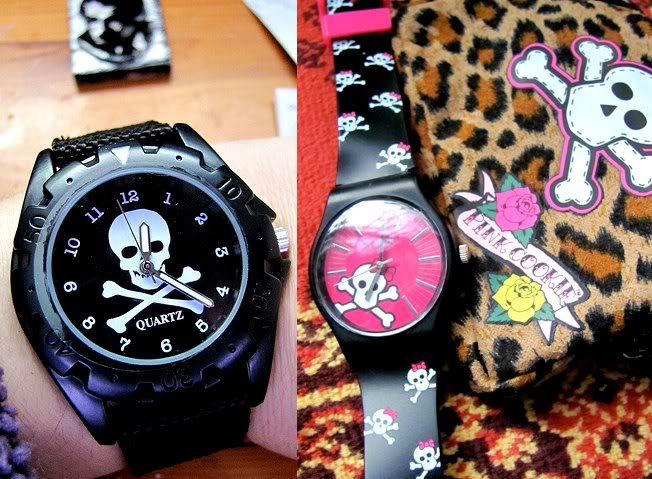 Suzie
I can not believe the timing on this one!
Yesterday I wrote about damning the man and getting a cool watch at the Superstore
(left) and right after I posted I found this stunning EMO skull watch (right) that I really, really wanted in the mail for my birthday. Thanks Jamie!!! So excited to have TWO watches I love. I have never had that. I am so spoiled.