Jamie
Sometimes you just have to take a moment.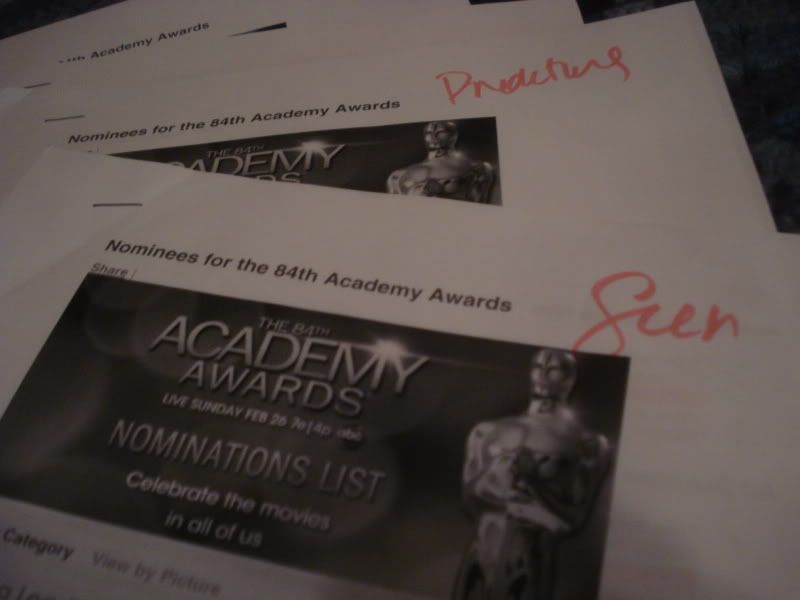 Shannon

Yep, it's Oscar Nomination Time of Year!
I did my annual - don't think just highlight for predictions and how will completely over analyze everything Oscar related for a month. I've been less keen on film awards recently but the Oscars always win me over. Plus, my hear swelled with pride with
3 of last years Book to Film Club Titles
ended up being nominated, including a whopping 11 nominations for the lovely Hugo. Wow. That's awesome. I wonder if any of
this years Book to Film Club titles
will be nominated next year! AH! That's too far ahead to think....
Suzie
My amazing birthday presents from Shannon arrived yesterday! Jamie and Shannon got to see an exhibit at the Ex about the ghosts that are there and I was so envious. Now with a copy
Ghosts of the Canadian National Exhibition
it will be like I was there with them! Shannon also got me
Red Riding Hood
which she knew I wanted to see and now I can with popcorn this weekend. Thanks Shannon! And Jamie, I recognize those slippers!