Jamie
One of the highlights of my year is being a collaborator in Christine Mason Miller's Desire to Aspire.
My personal copy has arrived!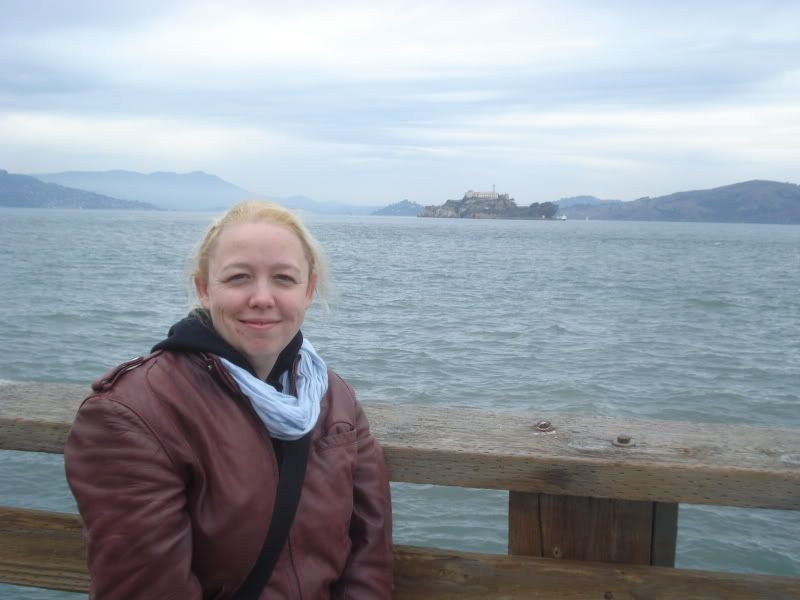 Shannon

In honour of the new show Alcatraz, here is me in front of The Rock circa October 2010 while in San Francisco when I went there with Jamie & her honey for our brother Jason's wedding! I had no idea how cool it would be to be to see it, even from afar.
Suzie
Jamie
got me the book
Ghost Hunt 2
by the Ghost Hunters gang for Christmas. Yesterday I took a cab on a very cold day to the doctor's and found out my lungs are doing much better (I am getting over pneumonia). As I waited to see my doctor who reminds me of a fairy, I pondered a question a little boy asked the Ghost Hunters' team: Can the ocean be haunted?