Jamie
English breakfast tea in my Winnie-the-Pooh Mug from Justin, 2003 on the handle.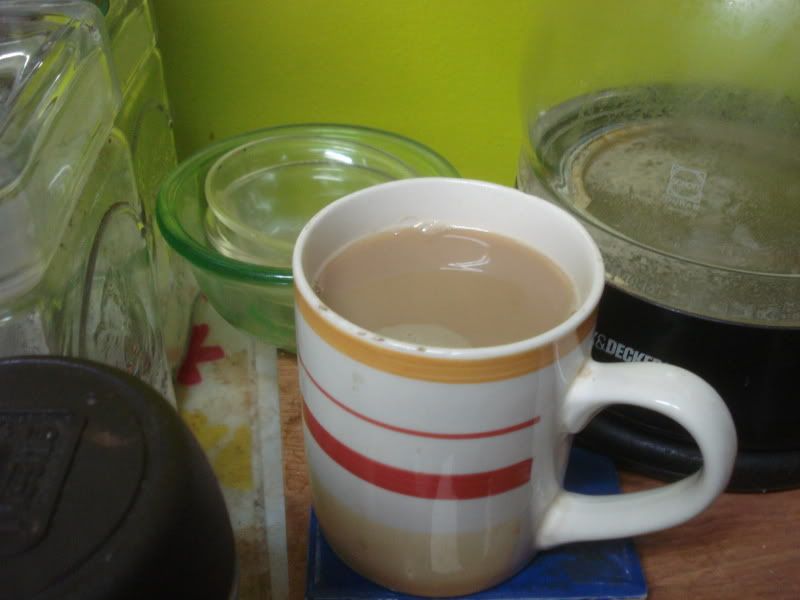 Shannon
My tea-making station. I don't have much kitchen space but I always need a place to make my tea! Cup is from a set of 4 from a dishes set and shows one of my favourite kitchen colour combinations :)
Suzie
Drinking decaf-orange pekoe and trying to get back into making jewellery. Oh and I bought that mug when Jamie was visiting us and we were in Lunenburg!