Jamie
Had a great shared workday at my friend Tanya's.
We kept one another company and wrote together for hours with the blessings of her cats.
Wonderful.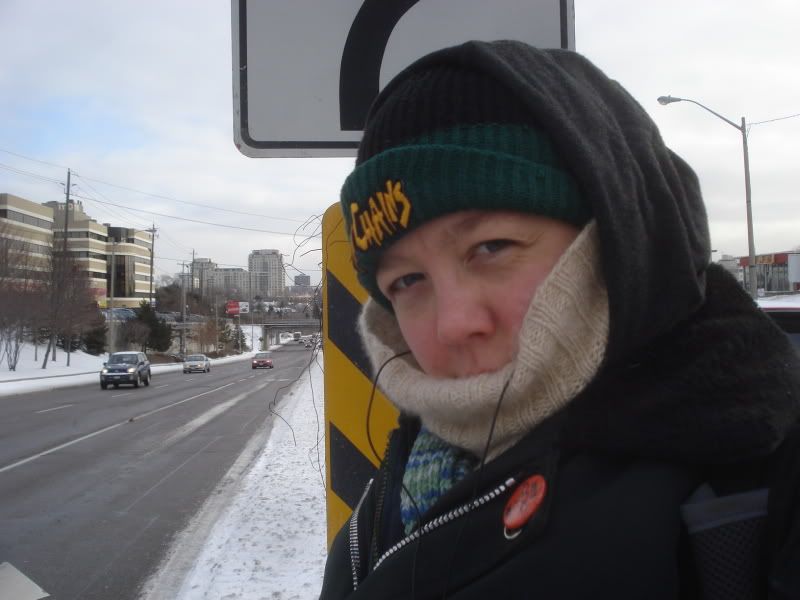 Shannon
Stuck on a median, what are ya gonna do - oh yeah, oh yeah...
I'm a blogger so I'm gonna take a pic - oh yeah, oh yeah
Went to the Doc today and forgot suburbia isn't super pedestrian friendly.
I did make it to the other side. Just like the chicken.
And the thermometer says I don't have a fever. As if.
Suzie
Mom sent me some birthday money to spend this year! She told me ahead of time so I went and bought jewelry-making supplies online I really needed and they showed up on Friday, right before my birthday!!! I am getting closer to unleashing my crazy creative self and can hardly wait. Birthday forecast? Back to sunny but getting colder... −6C.