Jamie
My peonies are so happy this year! They are so gloriously heavy and abundant that they are throwing themselves dramatically onto the lawn. It's definitely time for me to get those circular supports for these precious blooms (LOL, that suddenly sounds like a euphemism for buying a bra!) Until I get the support, my solution has been to bring them inside and enjoy! I had been blown away by the big beauty and then last night noticed the little bud had opened wide. I love the journey of flowers!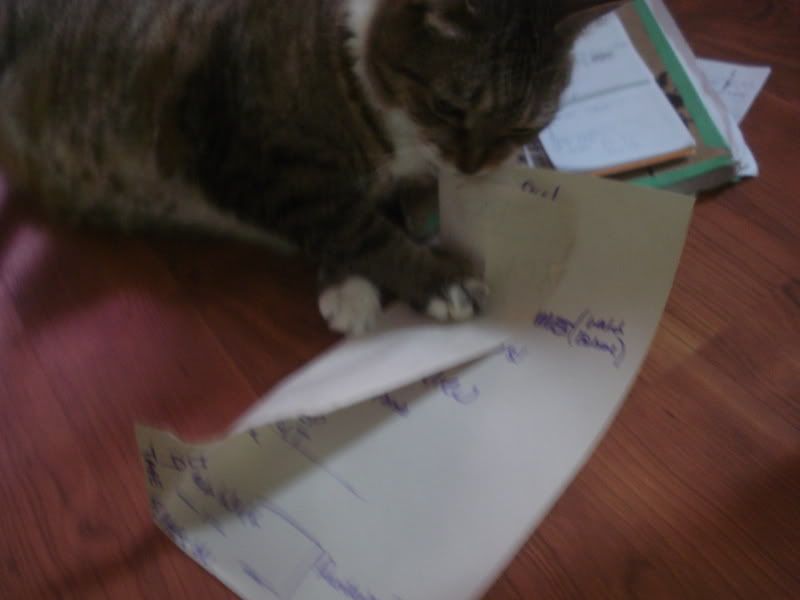 Shannon
Oh that sneaky cat... here you can't see the action but there is the evidence as he eats my to do list! Sneaky sneaky!!
Suzie
Yesterday was a weird, weird day. I had to suddenly go to the doctor's (everything's OK, thank goodness) and Reg came home unexpectedly so he could drive me and it's so, so cold! I think it was below 10C when we went out. I was showing Reg my mock orange tree and how it is covered in blooms and my heart hurt a bit. As much as I struggling living here, it makes me sad to leave this tree one day. I feel silly writing that but I thought you two would understand. It has grown so much, been attacked by miserable bugs, overshadowed by the plant next to it and yet it is doing amazing. I am so proud of this tree.