Jamie
Tanya and I have missed our co-working days for the past little while. It was a treat to show up at her place today, ready to work, and discover this lovely message on her doorstep.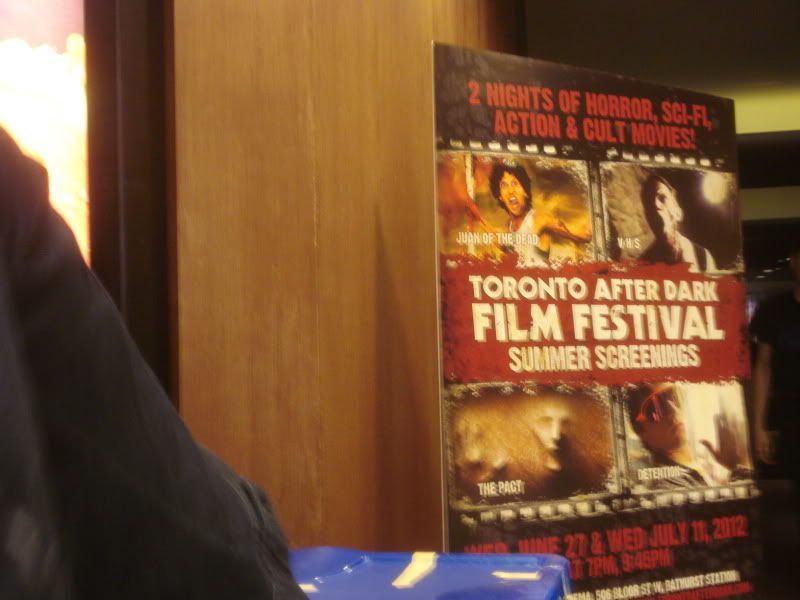 Shannon
Headed out yesterday for a little summer slash of Toronto After Dark Film Festival with their summer screenings of the Cuban zombie film Juan of the Dead and supernatural/haunted house film The Packt. Itw as so much fun and so great to see so many of my buddies at the films.
Suzie
Other than record
Hexed
yesterday with Shannon, I didn't do very much. I lost consciousness this morning and yesterday, just rested after our call. My fatigue from the trip is ridiculous but I am trying to listen to my body say, Suzie, you need rest! Boring I know but...
Oh I did start watching Storage Wars though. Makes me feel like we're still hanging out and man, that show gets me every time. I learn so much from it and now I have a new TV ritual. Shockingly, I decided to stop watching Hell's Kitchen and Master Chef. I am just done with competition food shows. I feel much better making that decision which seems weird but is true. Was taking too much of my time, happy to let them go.