Jamie
Yesterday was a wildly productive day here at Jamie Ridler Studios. We've made major progress on the guidebook and the e-book. It is so exciting to see these beauties just about ready to fly out into the world. I really hope that people will love them! Jackie, Lisa and I have put our hearts into them!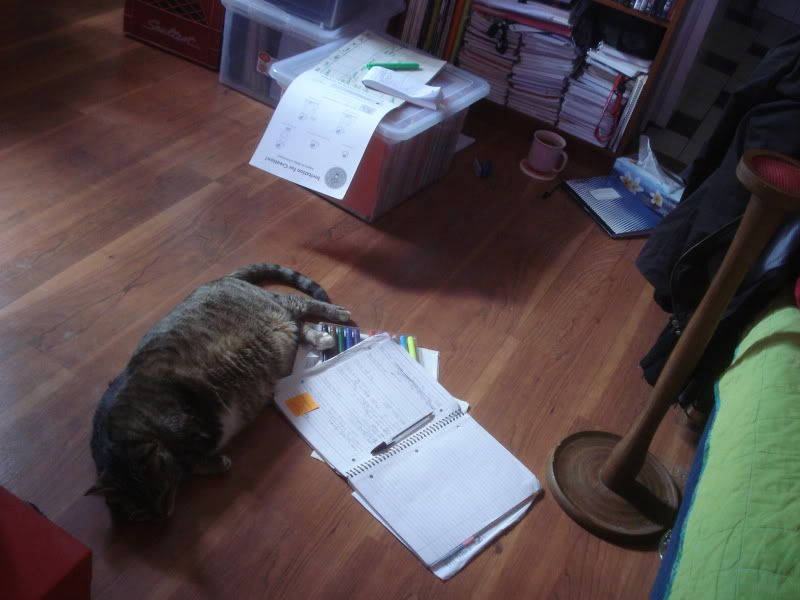 Shannon
The week beginning with organizing, planning, tea and a sleeping cat. Thank goodness he was sleeping because otherwise he'd be on all the paper!
Suzie
We finally got some sun yesterday so I checked out my garden. On the left you can see my bush beans coming up from the ground. Very exciting! And my mock orange tree was still in bloom, I thought I would miss it while I was away. And it is getting so tall! A new crop of strawberries are in too, gotta go pick some today.