Jamie

I love going to the movies on Saturday morning. This week, Shannon, Justin and I got out to see Snow White and the Huntsman. I really liked it, particularly the art direction - beautiful!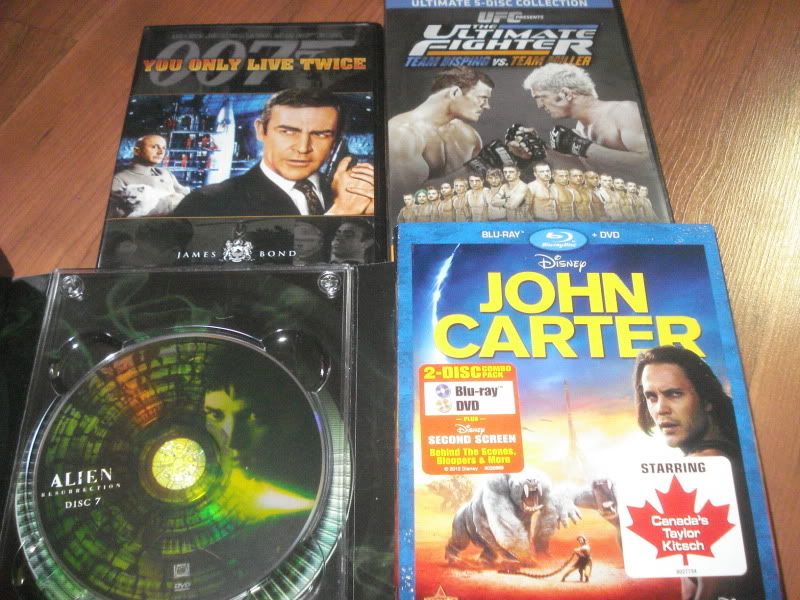 Shannon
Weekend watching was f-u-l-l. Bondathon continued with You Only Live Twice (had coolness, but was meh'd me out on the sexism), Alien Resurrection which was PAINful, but good thing that I absolutely adored John Carter and then was completely absorbed by Ultimate Fighter Season 14 which is, well, a lot to get through in 1 weekend! What I will do to review things, kinda nutty.
Suzie
Took Reg downtown to some of his favourite hangouts including the second-hand music shop Taz. Got some great deals and nothing cheers Reg up more than shopping therapy, especially when we get music for awesome prices.